So, in an effort to allow for our Aussie friends to participate, I'll post my stash giveaways now. There are three different giveaways...you can post for all of them or you preference.  
In your comment, please let me know your preference, as well as tell me something that you know about or think about Canada! That's where I am!  Those are the only rules - state your preference, and state something about Canada! :-)
**edited to add - if you don't have a blog, please leave me your email addy so I can contact you! I will be reviewing and drawing names on the morning of Feb 5!
1st giveway = assortment of earthy fabrics.   Lots of fabric here, probably a good 2 metres at least in total! All 100% cotton.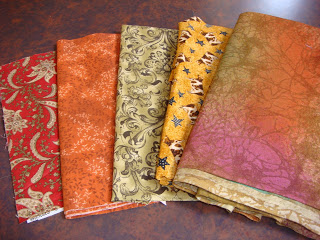 Thomas the Tank Engine Christmas/Winter themed fabric - about 1.5metres in total! This is VIP fabric, not quilters quality, but for a kids theme, it's perfect!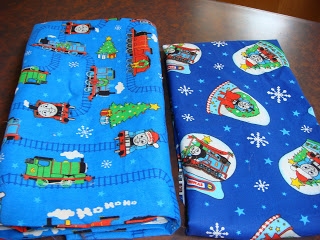 Moda Shimmer Squares - these are taken from two charm packs.  I kept the pastel light whites, etc, and here are mostly the darker, medium tones.  Shimmer of gold and pearl.  about 25 squares.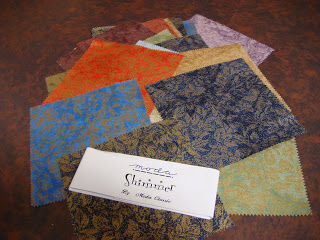 Enjoy!  Good luck!  Have fun!!
-A