I cut all of my Christmas fabrics for the wonky log cabin quilt along on flickr.   Tried a bit of wonkiness, and need to be more daring with my slicing and dicing to create a more obvious crooked block, rather than one that looks like I was sloppy. My next one will be a 1/4 wonky, which I have a feeling I'll love alot more.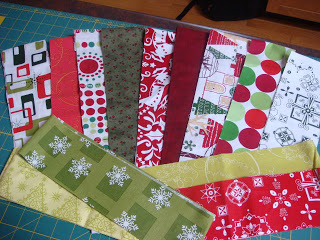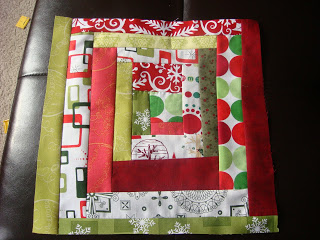 My backing fabric on my bedsheets quilt looks SO adorable.  I cannot wait to show you the finished project.  Just a few more lines to go (grid quilting) and the binding still to put on. Then, to find a recipient. 
Onto gardening news...look at my bountiful harvest!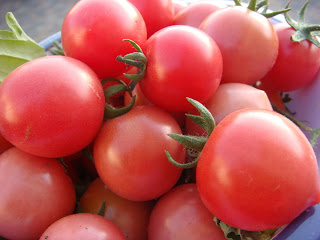 Okay, trick photography.  They're wee tomatoes.  LOL.  I planted cherry tomatoes and grape tomatoes.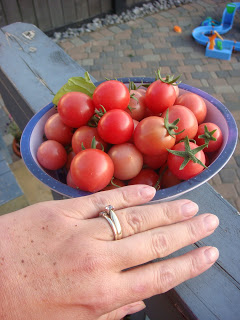 The grape ones taste much better than the cherry ones, and are much firmer and delicious.  The green ones are spilling everywhere on the plant, so I'm hoping to get much more in the next few days.  Weather looks cooler again, so I'm feeling a little leery about that.   My cucumber plant has lots of yellow flowers, but no cukes. :(  I think they may not happen this year.  and my crazy carrots - well, stay tuned. I'm going to pull some this week. They look very wonky too!

I ordered some solid fabrics for my next quilt and can't wait for them to arrive.  I have a feeling solids and shot cottons may be my future.  I get the most inspired when I see solids in a quilt.