Have you ever hosted a kids birthday party at your house? A boy's birthday party?
Don't.
walk....no RUN to your nearest jumperoo play place, sports gym, jungle equipment place. And have it there.
I'm exhausted. Truly. The kids who we thought were going to be trouble...er challenging, were angelic. The ones we didn't consider (only 2 of them) were wild.
It was an experience I've learned from. Ethan had lots of fun. It was a wild 3 hours. The kids had fun. We had the snowstorm of the year last night and this morning...and then our party.
We did however, enjoy the 'zoo' presentation that came: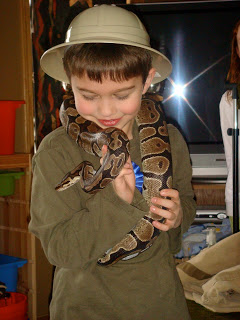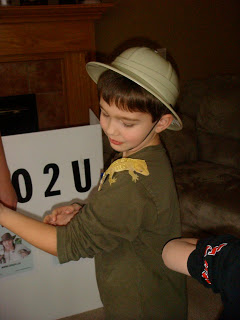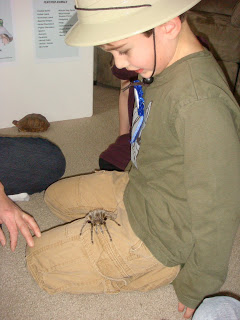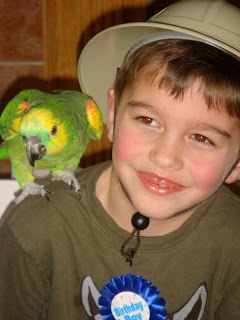 Ethan's birthday is actually December 24th. We try and do the kid party at the beginning of the month to make it more special for him.
**I haven't forgotten about the draw for the fat quarters - I will do so tomorrow. My brain is too fried to figure out the random number generator right now!