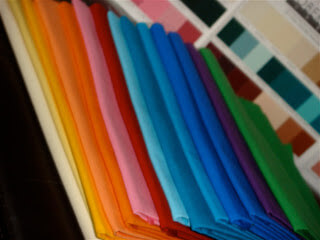 My order from FabricShack arrived today. See the colour card in the background as well? Even my kids got excited and have been drooling and reading all of the names of the colours. My one gripe - they had sold out of white. What? How can you be sold out of white?
I may sneak a solid white from my local shop for now...
edited to add.... my LQS had ONE bolt of Kona. ONE. and it was white. And I got the last 1.4 meters of it.
Wait till you see what I have planned. I'm so excited for this next quilt.