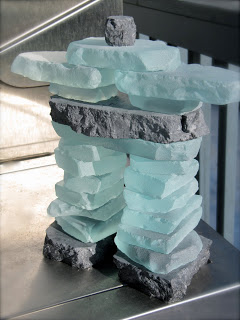 INUKSHUK
Pronounce the u's like oo in book in -ook-shook.
I've been eyeing this for quite awhile. It's from Costco (I love that place!). My dearest predictably surprised me with this yesterday after we spoke about it while watching the Olympic opening ceremonies.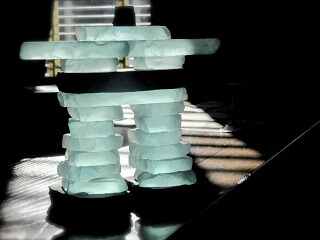 It is made from stone, and is just so beautiful the way it captures the light.
Inukshuk is a stone figure shaped in the image of man to guide lonely travellers in Northern Canada. They point the best and safest passage, land or water.
You will notice the Inukshuk in some of the Olympic signage....
Thank you honey...I love it to bits. I know it's perfect for us and is pointing the direction home!