Thank you to
Amy
, for organizing this wonderful event. It's always such a treat to go and visit new blogs and view such inspiring work!
My entry this year is a quilt that I have shown before, the Bedford quilt: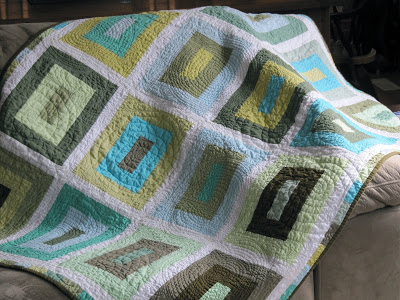 I really like the look of square in square quilts, but I wanted to do something different - with rectangles instead.
Solids are my favourite fabrics so I chose a wide selection of coordinating greens, browns and blues, et voila - Bedford was created. There is no emotional story today for my post. It was just a beautiful (to me) quilt, and the colours just seem to go together in harmony.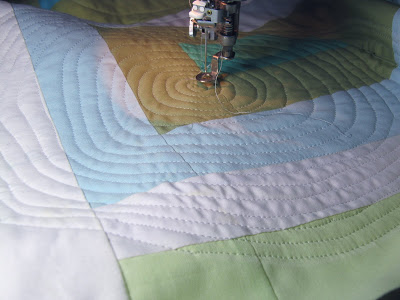 I am really proud of the machine quilting I attempted with this quilt... I made large circles all over, which was a first for me. It was a lot of fun, and once it washed up, I just loved the effect. AND any mistakes that I made in the machine quilting, all crinkled up!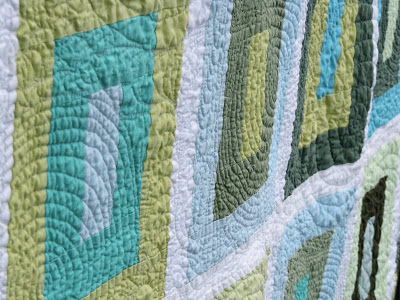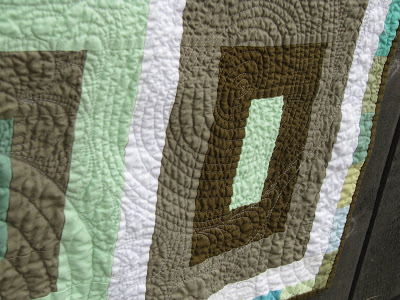 In between the circles, I made curve/feather/paisley type shapes....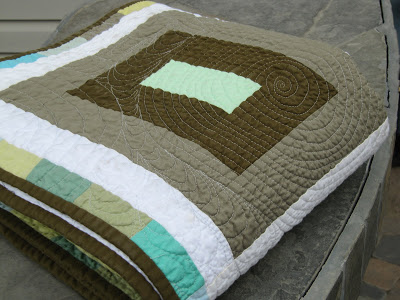 I completed the quilt with white sashing, and a pieced border around.... the binding was done in a solid brown.