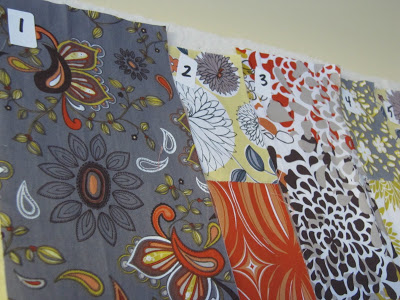 I'm probably the only one who didn't know this.... but in case you are like me and figuring things out as you go, here's a tip. NUMBER your rows after you have laid them out. That way, when you're doing Indy 500 sewing like I was with the sashing, you don't have to get up an down and remember where they were to be placed.
I know. You've heard it before.
**I used scrap address label stickers, marked them with the numbers and cut them up, stuck em down.
Thanks for your input on the sashing. I have come up with a totally different colour than white or charcoal. Stay tuned.