I'm bold and daring, maybe a little stupid to do this but... I put a real quilt on the longarm and learned to do a pantograph!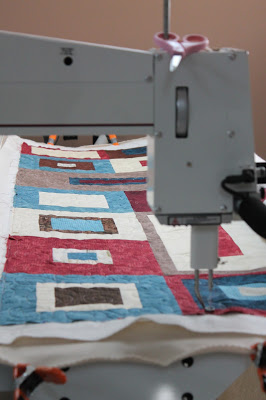 I put the one with the minkee backing fabric on. gulp. nothing like diving into deep waters, right?
I did the first pass on the pantograph no problem.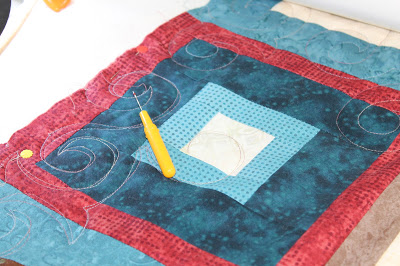 2nd pass in, I paused for a minute to check my stitches and then continued stitching - BACKWARDS. gah. At least it was only a few innches worth of a pass I had to frog. (Frog- means to rip out the stitches...rip it rip it!)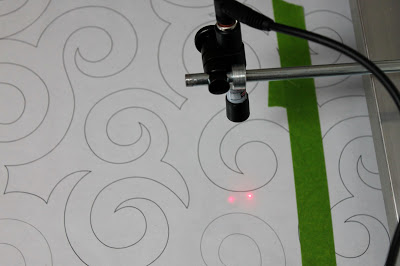 One thing I need to figure out - my laser light has a double reflection and this can get confusing when I'm trying to follow the line. I learned that moving a bit faster makes a smoother line for me....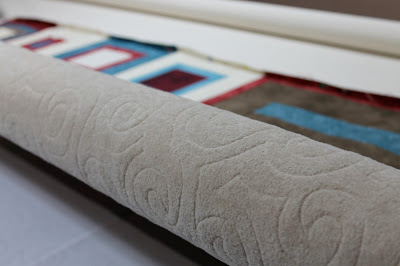 So far so good. One more pass until I finish this quilt. See how the minkee looks on the back, isn't it nice?
A few hiccups here and there, but I'm figuring it out!
One thing I'm learning about my machine - controls on the back of the machine are backwards to the front of the machine. brainfart happens especially when you haven't eaten lunch.
My thread cutter only works about 25% of the time. ??????
They should include ear protection for your ears. I have a feeling over time, this noise could damage my ears. I don't see myself pantographing forever, but with one ear so close to the machine, I'm not going to risk it.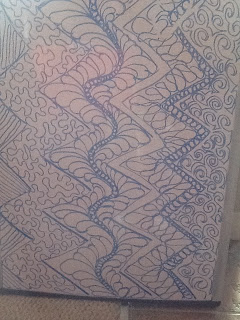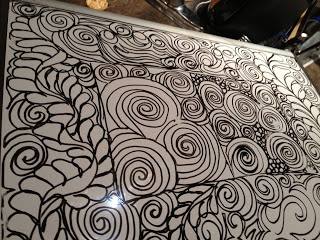 I'm still practicing on my whiteboard every day. What I have learned is that if I pick a shape/design and practice that ONLY, I develop better muscle memory than if I do random stuff and my shapes become better and more consistent.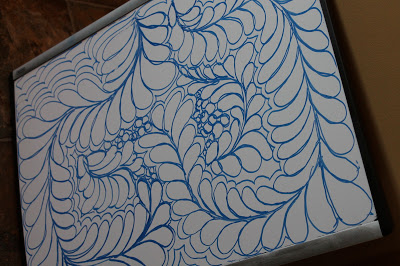 Just including a few of my sketches to show my progress over time...I'm sure I'll look back at these in a year and be embarassed that I posted them!