It's Millie's first Longarm Inaugural quilt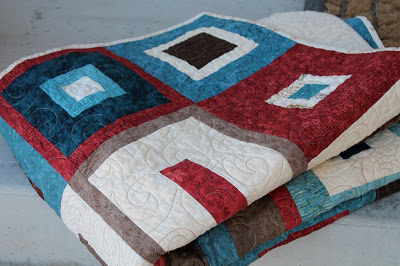 Edge to edge pantograph with Fireside by Moda backing (I call it grown up Minkee)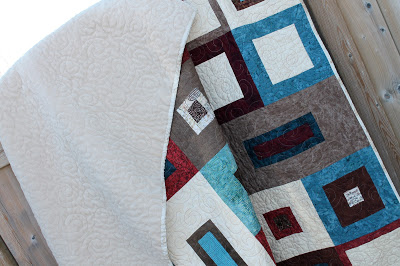 This quilt is heavier and very warm and will be the perfect comfort for a special someone going through another hard fight....
#1 lesson in my longarm quilting malpractice series... ;-)
Can you figure it out?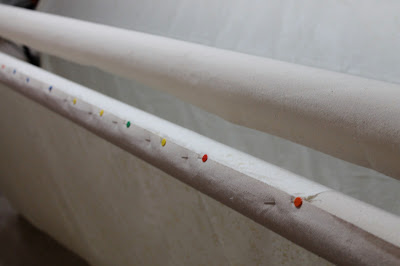 I pinned the backing to my leaders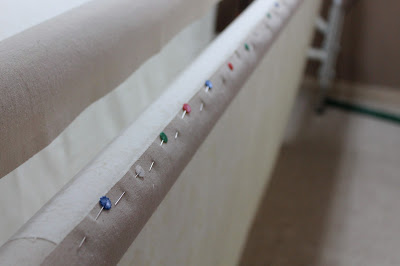 Nice and neat and all in a row....
Doesn't look so obvious until you roll up your backing a little at a time and then smoooooth it out on the roller..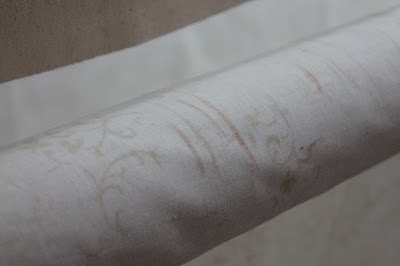 Hint....
It's a mistake I'll only do once and never again. Ouchie!! I'm ordering Leadergrips ASAP.