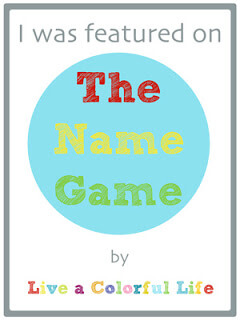 I'm totally bashful about this, but I was invited to play over at
Live a Colorful Life
. :-) I love reading this feature every week and have discovered a whole bunch of new bloggers though
The Name Game
.
Did you know that my first blog post was made in 2006? Holy moly!! This makes me feel:
a) old
b) a technological whiz
c) lucky to have met so many virtual friends
d) embarrassed that I have that much to say publicly
Hope everyone is having a great week. I'm working on a custom quilt...yeah...no small starts for me. She said to 'play' and 'no pressure' which makes it even worse. So, my first 1/3 of the quilt took forever with lots of starts and stops...and now I'm in a groove and am figuring things out.