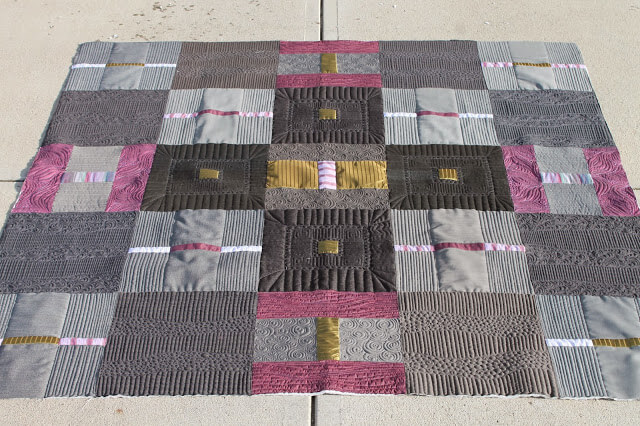 A quilt inspired by men's suits and ties.
I have envisioned making a series of quilts with men's suiting fabrics, silks and shirt fabrics. GQ style quilts made with shades of greys, taupes, and tweeds. A fine suit with a pop of colour. I flip through men's magazines and am captured by the texture and the contrast within these high style wardrobes. High style men need some high style quilts to match their urban lifestyle.
Not all men want a Montreal Canadiens (sorry honey) or a John Deere quilt.
I picked up a whole bunch of 100% British wool suiting at my local fabric shop a few weeks ago. Found a few coordinating shirting fabrics to go with the fabulous mauve and greenish gold silks. I don't know. It just all came together really cool.
Very simple block designs to showcase the quilting, but also show the pops of colour that one would see in a men's suit.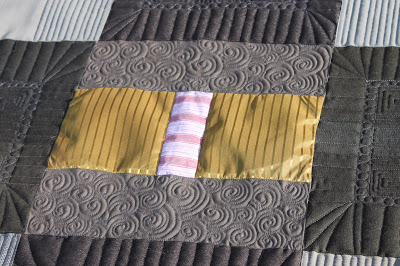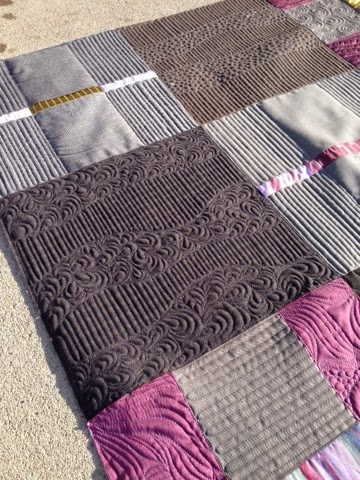 This was so much fun to quilt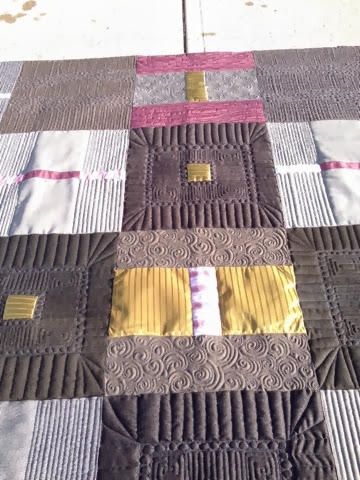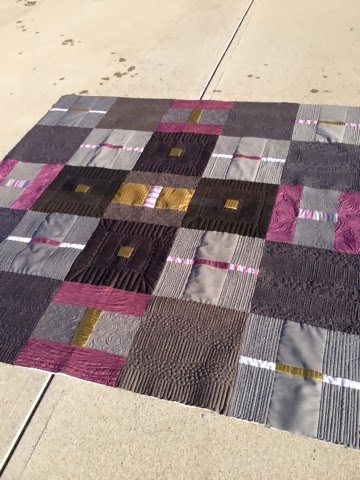 I'm thinking of doing some more quilting in the middle of those light grey blocks to stabilize them more. I do love the puff that the non quilting gives though - and the effect of a turtle neck texture! But, sadly, it needs to be stabilized more.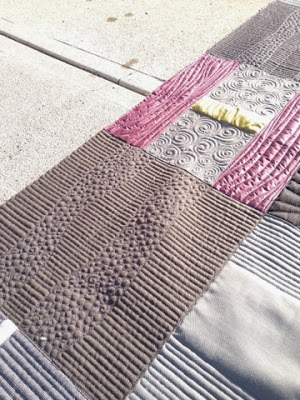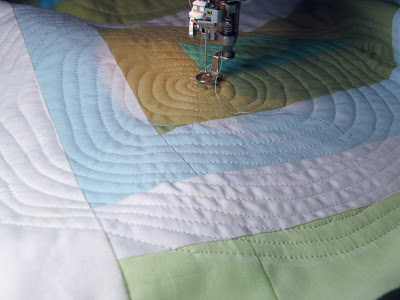 In my process, I learned that wool suiting is a pain to work with. It's stretchy, flimsy and difficult to press. I learned that silk is the same. Put them together and you have one hot mess.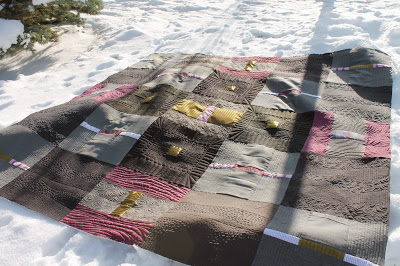 So, there you have it. Metropolitan Man.
65x 65"
Made with 100% wool suiting fabrics, silk, and a wee bit of cotton shirting.
I really want to try leather mixed in too. Or Pleather. or Leathaire....